Suhane geet brings you – Ghunguroo ki tarah
Many people feel that the Indian film industry began to reinvent itself in the late sixties. This reformation extended into the seventies too. This phase in Bollywood saw new styles emerging. And of course, with the styles, style icons emerged too. When you speak about the heroes of this age, it is impossible not to […]
Many people feel that the Indian film industry began to reinvent itself in the late sixties. This reformation extended into the seventies too. This phase in Bollywood saw new styles emerging. And of course, with the styles, style icons emerged too.
When you speak about the heroes of this age, it is impossible not to talk about Shashi Kapoor. From the Kapoor clan, this young lad did not fail to live up to the family name and soon had tons of girls going all gaga over him.
Now that we have mentioned the heroes, how can their leading ladies be far behind? The leaders among the leading ladies were Asha Parekh, Meena Kumari, Tina Munim and Mumtaz. Having started out as a side kick in the industry, Mumtaz transformed herself into a beautiful angel and there were many hearts that throbbed just to look at her beautiful face.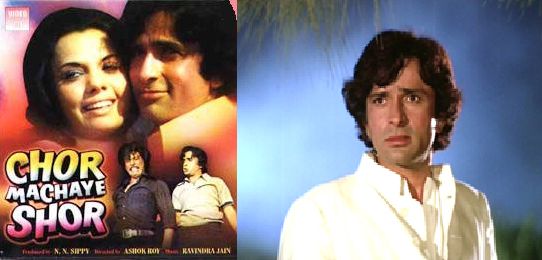 Along with a great story and a stellar cast, the film has something else which ensures that it is still remembered. It has a blockbuster sound track. One of the most famous songs of the film is Ghoongroo ki tarah…this song is picturized with Shashi Kapoor in jail reflecting upon his life and the sudden betrayal
NKpOtOSLYYQ
The lyrics for the song, given by the renowned Inderjeet Singh Tulsi and Ravindra Jain could not have been more perfect. They give the audience a peek into the troubled mind of the poor hero who can't understand why he was suffering. He then sings a heart rendering song about how he has been used all his life for the pupose and entertainment of other people and how he has been played for a fool. The sentiments are relayed in the form of a metaphor- Ghoongroos. An amazing song with many levels to it.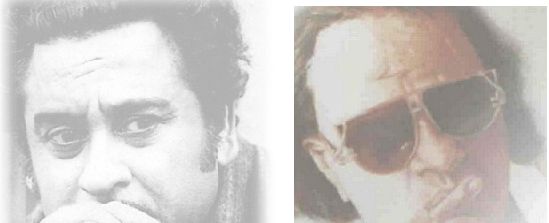 The music too gives you a melancholic feel and makes you feel really sorry for the hero- makes you wish you could do something to help him out. Kishore Kumar has once again outdone himself with this soulful ditty and the voice blends perfectly with the mood and the troubled man.
The setting itself is done very well- within a bleak cell where the rest of the inmates are asleep, save the hero who suffers. The flashback pieces shown in the middle are an apt reflection of his thought process and help you connect with his trauma.
All in all, a wonderful song from this hit film of 1970's.
© Copyrighted to Yoodleeyoo.com All Rights Reserved.