Radio Yoodleeyoo
On the occasion of 77th Birth Anniversary of Kishore Kumar, we bring you Radio Yoodleeyoo. Radio Yoodleeyoo is a shoutcast stream. Any one can listen to Radio Yoodleeyoo as long as they are connected to the Internet.
Listening to Radio Yoodleeyoo
To listen to Radio Yoodleeyoo, you need to have the latest version of Winamp installed on your computer. Download the full winamp for free from http://www.winamp.com After you have downloaded and installed latest version of Winamp, follow these steps to listen to Radio Yoodleeyoo.
Open winamp player
Click on File
Click on Play URL
Type https://www.yoodleeyoo.com:8005
Click on Open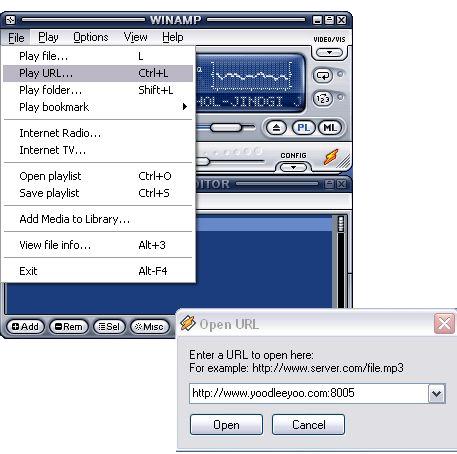 Would you be interested in becoming a DJ of Radio Yoodleeyoo? Click here for instructions.