Suhane Geet – Iss mod se jaate hai – If only…
Sigh! I'm sure that at one point or another, we end up wishing we could go back in time and change something we did awfully wrong. All the "I don't want to change anything about my life because I have learnt from every step" is reserved only for the beauty queens at a pageant because […]
Sigh! I'm sure that at one point or another, we end up wishing we could go back in time and change something we did awfully wrong. All the "I don't want to change anything about my life because I have learnt from every step" is reserved only for the beauty queens at a pageant because if you think honestly, you are bound to hit the rewind button to the past and change something. Sadly, life does not come with a rewind and fast forward or even pause. You just have to live with your mistakes and make the best of it.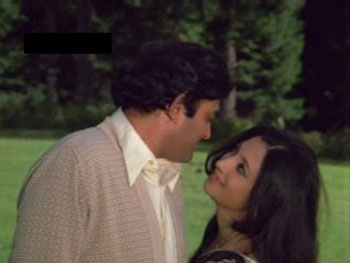 One film that handles such a sensitive issue is Aandhi – starring Suchitra Sen and Sanjeev Kumar. Both of them being stellar actors have given a powerful and hard hitting performance making the film a legend. The story is rumored to be based on the life of Indira Gandhi, but what ever said and done, it is one of the best films that our industry can boast about. It revolves around the life of a hotel manager who comes across a drunken rich girl whose father is a famous politician on one fateful night. Understanding the gravity of the situation, he takes care of her and in the process they both fall in love with each other and get married. They also have a child together, but due to differences they split ways. Years later, the woman, who is an established politician herself comes across her husband. No one knows of her past life and she intends to keep it that way as she does not want to be tarnished as a loose woman. But they both soon discover that the love they shared was never gone and mourn the years they lost.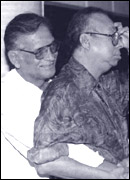 A wonderful story line; Gulzaar Saab has created a masterpiece with this film. Not only is the story so great, but the songs are something else too. There are a lot of amazing tracks in this film, and one of them is "iss mod se…". This basically comes at a time when both of them are thinking of the past. A romantic song done exceptionally well, it is a beautiful rendition.
The lyrics for the song are so well done; it is just pure creativity flowing into your ears. The metaphors that the two lovers use to exchange cryptic messages that only lovers can decipher are simply marvelous. The lyrics are just perfect for the situation as well as the characters themselves – stoic, graceful and deep.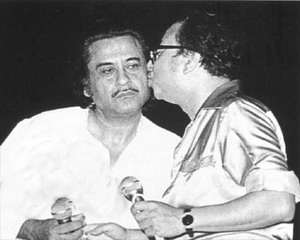 R.D. Burman has done full justice to the song with his perfect music. It is resplendent and glides through the air into not only our ears, but also our minds and hearts. He has kept in mind the significance of the lyrics and hence the music does not overshadow them, instead they compliment their beauty.
The singers too are just right – Kishore Kumar and Lata Mangeshkar could not have done a better job. But special mention must be made about Lata Mangeshkar, who is simply outstanding in this song. The notes seem to float out of her magical throat and there are very few things that sound better than her in this song.
A superb film with an even better music score to boast of – definitely a must for all music lovers.
Download the video Iss Mod Se Jaate Hai
© Copyrighted to Yoodleeyoo.com All Rights Reserved.