Manoj Kumar received the Kishore Kumar Award For Year 2008
Khandwa, August 4, 2008. The prestigious Kishore Kumar Award for the year 2008 was conferred upon actor, Manoj Kumar. The award was received by the veteran in Khandwa on the occasion of the 79th Birth Anniversary of Kishore Kumar on 4th August, in Khandwa. The award instituted by the state government's cultural department in 1997 […]
Khandwa, August 4, 2008. The prestigious Kishore Kumar Award for the year 2008 was conferred upon actor, Manoj Kumar.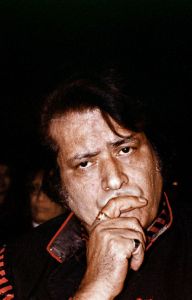 The award was received by the veteran in Khandwa on the occasion of the 79th Birth Anniversary of Kishore Kumar on 4th August, in Khandwa.
The award instituted by the state government's cultural department in 1997 carries a cash prize of Rs one lakh and a citation.
© Copyrighted to Yoodleeyoo.com All Rights Reserved.