Kishore – A Versatile And A Genius personality…
Fun songs always make me happy and I can remember only one person and that is great legend Kishoreda, yes "Kishore Kumar Ganguly". What a great personality he was! He was an allrounder and one of a kind and seldom will we get to see someone like him in our Bollywood film industry.. He was […]
Fun songs always make me happy and I can remember only one person and that is great legend Kishoreda, yes "Kishore Kumar Ganguly". What a great personality he was! He was an allrounder and one of a kind and seldom will we get to see someone like him in our Bollywood film industry.. He was versatile in his singing. As an actor he could handle both comical and serious roles with great spontaneity. They called him an eccentric person but he was special in everyway he could be. His was close to Danny, Mangeshkar sisters, Director Shakti Samanta, Iftekar, Dev Anand, Sanjeev Kumar, music director R.D.Burman and Mehmood.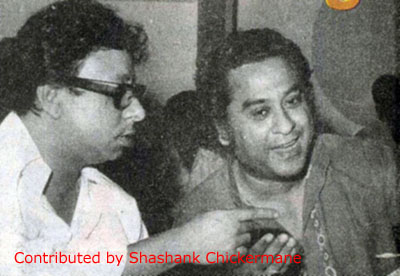 He was unique as a composer, film-director, lyric writer, story writer, actor, singer, producer and director as well. His co-singer Lata Mangeshkar called him a "Sampurna Kalakar". As an actor he had many hit movies to his credit – Half Ticket, Miss Mary, Ganga ki Lehre, Chalti Ka naam Gadi, Padosan, Bombay to Goa (Guest Appearance) and many other films.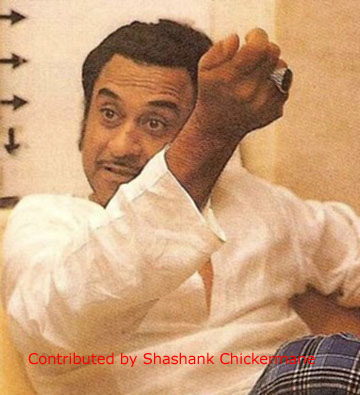 He sang many songs under R.D.Burman's music direction. Kasme Vaade, Shaan, Sholay, Barsaat Ki Ek Raat, Satte pe Satta, Shakti, The Great Gambler and many other films. They musical relationship was a long and a fine one in the film industry after R.D's father gave Kishoreda the momentum with the songs in Aradhana. Each song that he sang for S.D.Burman were melodious and memorable. One cannot forget the song from Mili – "Aaye Tum Yaad Mujhe" and "Badi Sooni Sooni Hai." Kishoreda gave playback for many heros and super heros Devanand, Rajesh Khanna, Amithab Bachchan, Sanjeev Kumar and also many other famous stars. He has given brilliant numbers with Mohd Rafi, Mukesh, Mannadey, Lata mangeshkar, Asha Bhosale and many other singers. Kishoreda songs with his son Amit were equally great number. Kishorekumar also directed, produced, wrote and composed for some films like Door gagan ki chaav mein (1961), Shabash Daddy (1978), Badti Ka Naam Dadhi (1974) and Mamta Ki Chhaon Mein. Almost all Amitabh Bachchan movies had Kishore singing for this living legend. Kishore, during his lifetime gave many concerts in India and abroad. He sang songs of all generes not just in Hindi and his mother tongue Bengali, but also in other languages as Assamese, Gujarati, Oriya, Malayalam and Marathi.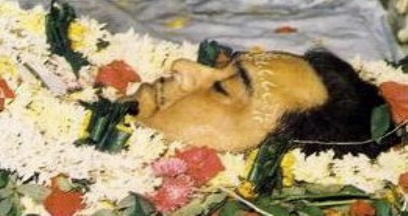 His last song was composed by Bappi Lahiri for the film "Waqt ki Awaaz" on 12th Oct 1987, the song was "Ae guru aa jao". On 13th Oct 1987, which was also his elder brother's birthday, Kishoreda suffered a massive heart attack that evening. He passed away at an age of 58. The tragedy shook the film industry massively for there went away a legend to land of no return. It was probably the saddest day for all his fans. Almost the whole film industry came to pay their last tribute to this versatile singer. Some of the personalities were Rajkapoor, Dilip Kumar, Saira Banu, Pran, R.D.Burman and many film personalities. 20 years have passed by, but he continues live amongst us in his voice and the great songs that he has left for us to treasure and preserve. Kishoreda Amar Rahe!
Article by Shashank Chickermane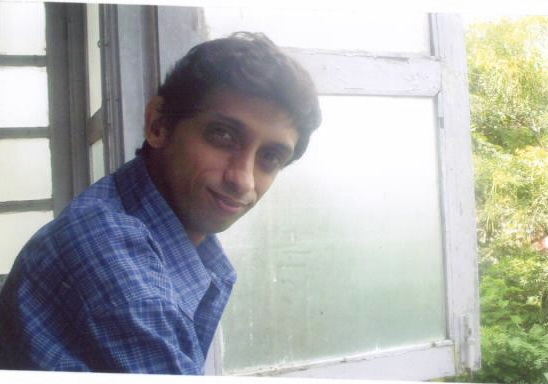 © Copyrighted to Yoodleeyoo.com All Rights Reserved.