Kishore – In The Present Milieu…
We have read and got to know the many sides of this genius' forte in acting and music. This is 2008 and wonder what this year would be if he was still with us. The trend in music has changed; new singers, new music directors and people have developed new taste. Would Kishore still be […]
We have read and got to know the many sides of this genius' forte in acting and music. This is 2008 and wonder what this year would be if he was still with us. The trend in music has changed; new singers, new music directors and people have developed new taste.
Would Kishore still be able to rule the world of music in Hindi films? Though the question sounds so simple, it is something that needs research in depth. While the fans continue to mudsling at each other over who is a better singer, they forget that eventually the legends continue to prevail in the world of hindi film music, despite all the changing trends in the music.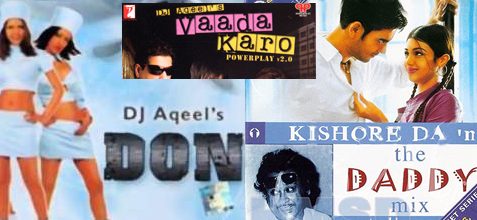 Cover versions and Remixes – Earlier we had the cover versions created by many companies with the upcoming new singers. After which followed was the remix trend. Over a decade it is noticed several remix versions of Kishore songs floating around patronized either by the music companies or by the composer themselves, as is seen in the current scenario. List of such songs were "Hey Jawani Hey Deewani", "Roop Tera Mastana", "Jai Jai Shiv Shankar" and many others. The younger generation seem to lip the remixed versions even though they may not be aware of the originals. But once exposure to originals take place there will be no looking back. Some of us would shake our heads and say no to these remixes. On a positive note, it definitely is a move or a step taken to bring the nostalgic voices closer to the present and future generation.
The recent to be released movie – Bachna Aye Hasino – has the title track from the movie 'Hum Kisise Kam Nahin", and the promotions on the telly tubes had the original version flashed. Needless to say that even today Kishore's voice rocks!

Commercial outlook – The sales of the albums of the legends are higher vis-a-vis the new compositions. When it comes to music, the legends mark a record sales. The collectors pay enormous prices to the albums which are considered rare and priceless. Homes of music lovers, seem to sport the gramaphone players with shelves slowly filling in with the vinyls. Why do new albums featuring just a single and not an earlier released song amongst the other already easily available songs, vanish from the shelves of music stores even before one realizes.
In a world that is changing every moment and things of ancient value is soon disappearing, music continues to surpass these limitations and the nostalgic era keeps returning in a newer form creating an urge to go back in time and relish what was enjoyed then.. Golden moments will continue to prevail in the world of Hindi film music. And Kishore's voice will always be cherished now and forever….
– from the diaries of a KK fan…
© Copyrighted to Yoodleeyoo.com All Rights Reserved.